Skin Care Tips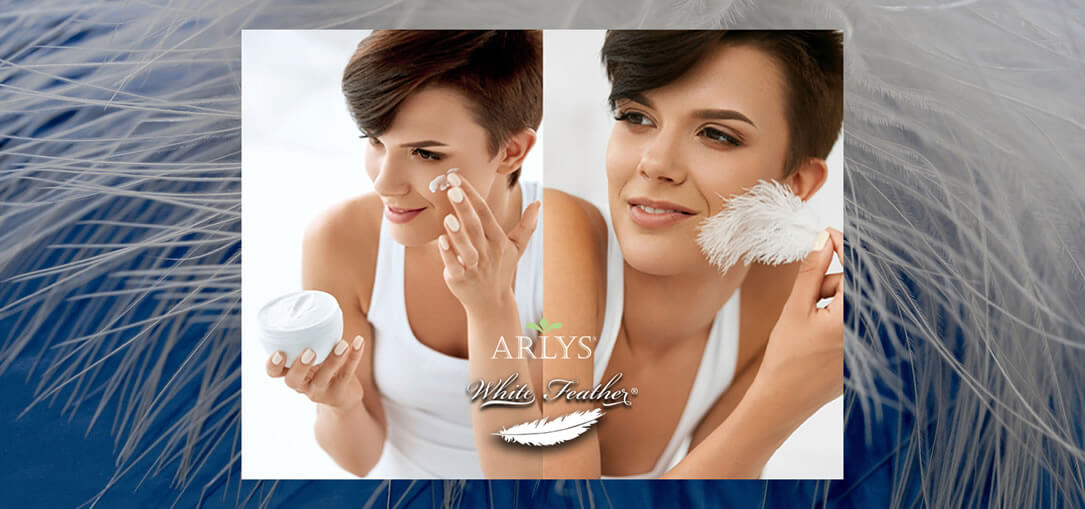 White Feather Morning Ritual for Your Softest Skin
Cleanse your face using our Gentle Facial Cleansing Gel, rinsing with warm water.
Wipe face with Renewal Aromatic Skin Toner using cotton pad.
Apply Luminous Facial Moisturizer or Intensive Facial Serum depending on the condition of your skin.
If dark circles and puffiness are a problem, apply a small amount of Intensive Under Eye Serum to help diminish problem areas.
Continue with your normal make-up routine. Drink lots of fluids to help keep your skin hydrated.
White Feather Evening Ritual for Your Skin While Getting Your Zzzs
Use Cleansing Gel (twice). Once to remove make-up & lipstick, and debris of the day and again to cleanse.
Use Renewal Aromatic Skin Toner to tone and refresh. Returns the skin to its proper pH.
Use Intensive Under Eye Serum & Intensive Facial Serum. Their rejuvenation properties are essential.
Moisturize with Luminous Facial Moisturizer if skin is extremely dry.
Once a Week - White Feather Clarifying Facial Exfoliant
This can be done on a Saturday afternoon or any quiet time of the day.
After cleansing the skin - pat several dots of Clarifying Facial Exfoliant (about ¼ teaspoon) onto your face.
Rub gently into skin and you will feel the granules lift off dead skin.
After gently rubbing the exfoliant all over face, use a warm face cloth to remove left over particles.
Apply Rose Gel Moisturizing Masque (about 1 teaspoon) all over the face, avoiding the eyes.
Relax for 15 minutes. Wash off with warm water.
Apply Renewal Aromatic Skin Toner.
Apply Serums.
NOTE: Our Clarifying Facial Exfoliant can be used more than once a week, especially if the skin is congested or clogged.
Beauty Revival Secret
Need a quick pick-me-up and only have a few minutes? Follow the above Clarifying Exfoliant, Masque, Toner, and Serum routine above. This can be done in about 5 minutes. Re-apply your make-up and the effects are immediate!It creates a lovely glowing sheen to the skin so you can sparkle AND your skin looks soft & supple.
The skin should feel smooth, light and refreshed. Avoid on skins that are experiencing the following:
Sun Burn
Recently applied dermabrasion, A.H.A., Acid, laser or facial surgery
Any form of hair removal