Herbal Teas & More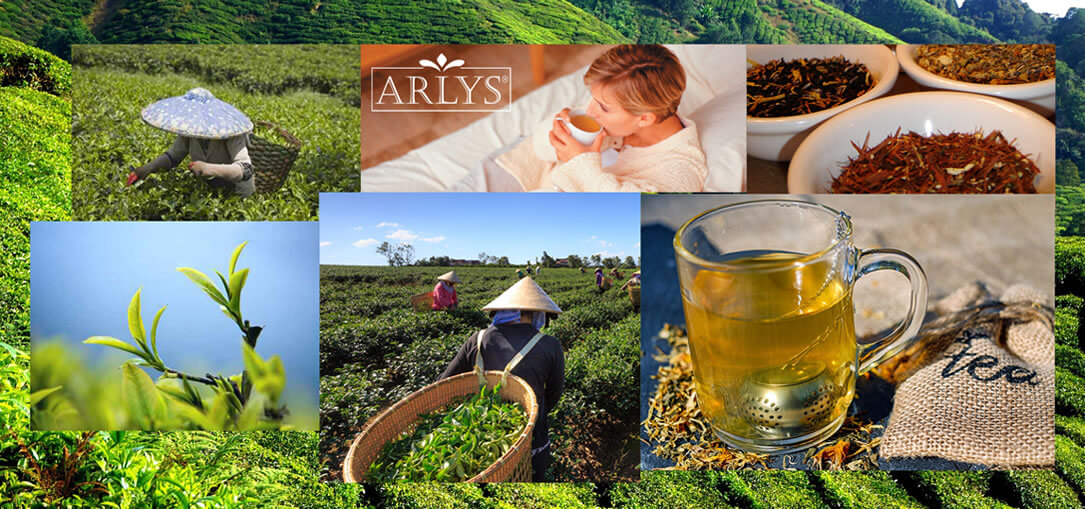 ARLYS® Aromatic Herbal Teas are fine loose teas with an exotic array of custom blends using the highest quality ingredients for exciting tastes and aromas.
Sip your way to better health. Teas derived from the plant, camellia sinensis, contain chemicals called polyphenols, which give tea its antioxidant properties. Tea is a zero calorie beverage which also contains fluoride for strong teeth. Tea also contains numerous amino acids, as well as a variety of vitamins and minerals that help stimulate the immune system, help aid digestion, help lower cholesterol and more.
In addition to the many health benefits of drinking teas, there have also been many studies linking cocoa with health benefits. The darker chocolate with the most concentrated cocoa will be the most beneficial. For the hot cocoa lovers - we've included our Premium Dark Cocoa with Sucanat, as well as our Premium Dark Cocoa for your cocoa cooking needs.
We invite you to savor our collections of Arlys® Aromatic Herbal Teas.
"Tea is liquid wisdom." - Anonymous
---
Herbal Teas & More