Be sure to check out our blog for regular updates, recipes, and more!

aromatherapycontessa.com



What's New
$25.00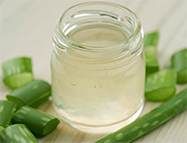 ALOE VERA
(Aloe vera barbadensis miller)

Aloe vera is one of the most indispensable and versatile of carrier agents whether used alone or for using with essential oils. Due to its moisturizing, antifungal, anti-inflammatory
and astringent properties, Aloe is nutrient-rich and has been literally useful for hundreds of issues such as insect bites, acne, burns,
sunburn, rashes, scars, dry, scaly skin, canker sores, helps condition the hair, soothe itchy scalp problems, dandruff, herpes, anti-aging,
eczema, and many other common minor
skin irritations.

Have a question?
Need advice?
We are here to help you.

Let us know if we can answer your questions about aromatherapy, use of essential oils and carrier oils, or any of our Arlys products. Email us here.