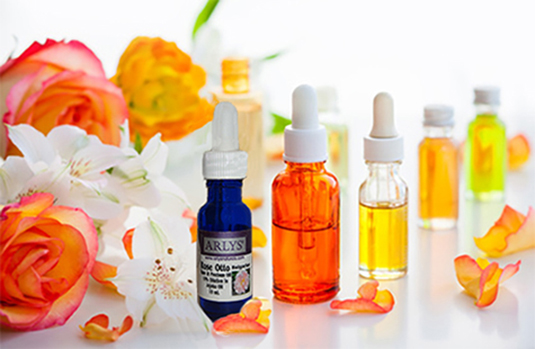 ARLYS Rare and Precious Oils are 10% Dilutions made using one of the best
nourishing carrier oils - Jojoba Oil.

Use these exquisite dilutions at a fraction of the cost for many rare and precious
oils such as Jasmine, Rose and Neroli.

You can simply use as they are or you can further dilute for your natural perfumery
and essential oil projects.
ARLYS Rare and Precious Oil 10% Dilutions are bottled in a 15 ml.
Cobalt Blue Bottle with White Glass Dropper.
"A woman's perfume tells more about her than her handwriting" ~ Christian Dior