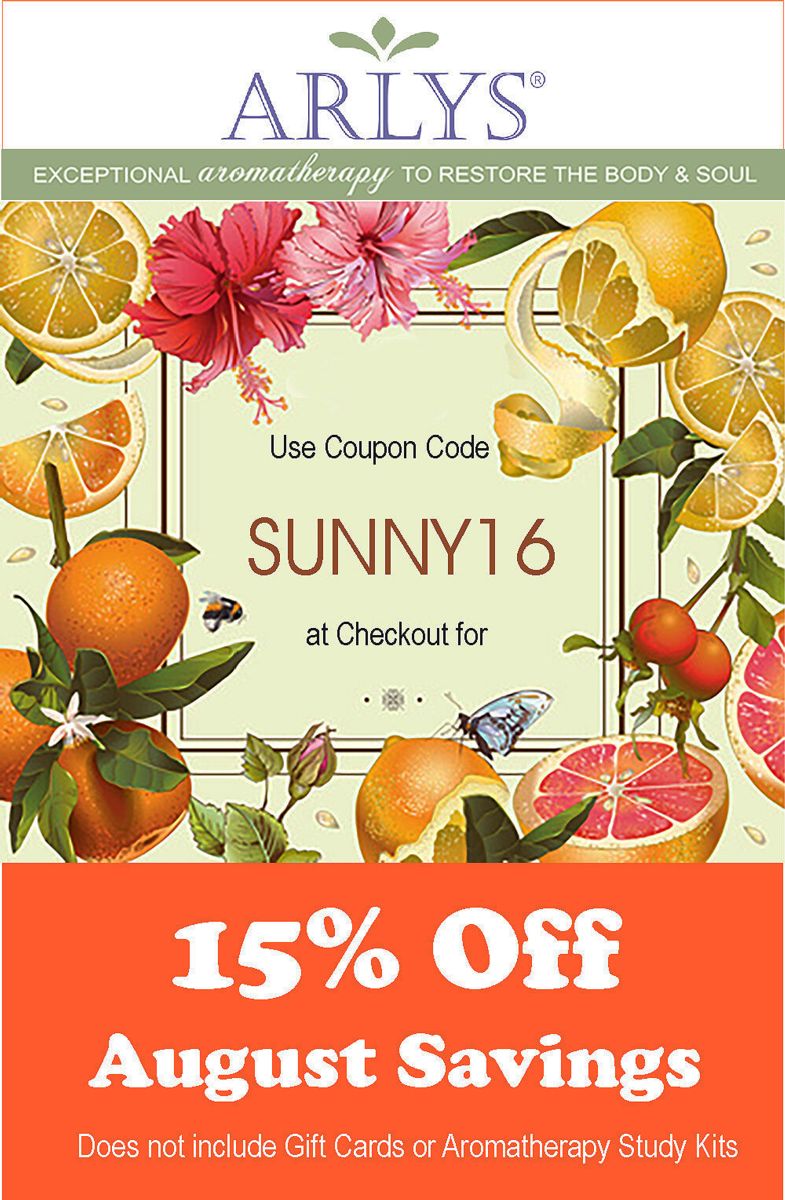 What's New
$49.99


Orange-Sweet
(Citrus sinensis)
A sweet and lively citrusy scent that is extremely uplifting. It's sparkling aromatic personality adds sunshine, whether used alone or in blends. A perfect oil for the diffuser. Children love its"sweet" quickly recognizable citrus aroma! A comforting oil helpful for many issues dealing with stress, anxiety, depression, insomnia, colds, bronchitis and fever. Useful in blends for
congested skin, dry skin, and wrinkles.

Have a question?
Need advice?
We are here to help you.

Let us know if we can answer your questions about aromatherapy, use of essential oils and carrier oils, or any of our Arlys products. Email us here.